Oppføring i Markedstorget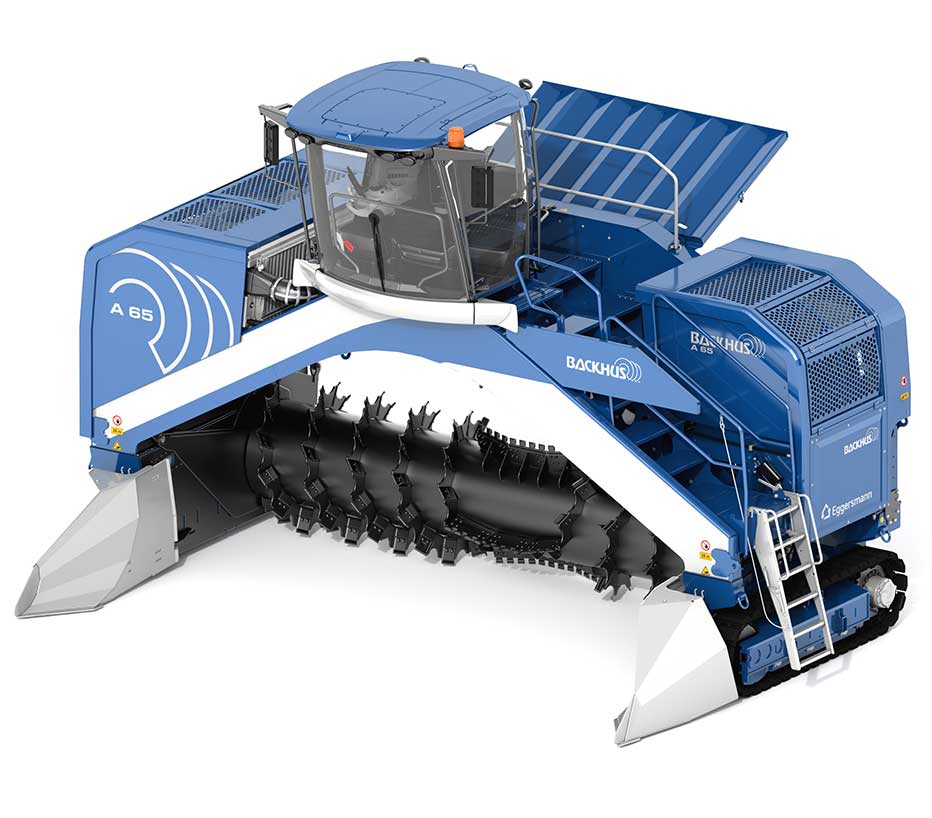 Backhus A 60/A 65
When traversing the windrows, the material is loosened and homogeneously mixed with respect to composition and moisture content. Ideal mixing of the core and edge zones is also achieved. Simultaneously, the compost material is subject to gentle and continuous pulping and is also supplied with sufficient oxygen.
It is, therefore, well worthwhile considering the BACKHUS A 60 / A 65 triangular windrow turners not just as an extension of your individual composting strategy, but also as a low-key process control tool that ensures the high quality of your end product.
By using the self-propelled turner for composting of organic, green and agricultural waste or industrial sludge you will achieve outstanding throughput rates of up to 5,500 m³ per hour. In addition, BACKHUS brand machines are also the choice of professionals in the fields of both soil remediation and substrate mixing.
The extensive standard equipment of the triangular windrow turner can be extended, according to customer requirements, with features for process improvement, such as, fleece winders and side offset or irrigation systems. The BACKHUS team will also be pleased to assist you with help and advice in developing individual process solutions. If, for example, you wish to sprinkle lime during the mixing process or add fine doses of other liquids to promote the rotting process, we can implement your ideas together.
Although the BACKHUS A 60 / A 65 triangular windrow turners have excellent throughput rates, they are noted for low fuel consumption. They also have compact dimensions for operating and transport and are therefore ideally suited for flexible use across different operations. Furthermore, the access points, designed for easy maintenance and cleaning of all relevant machine components, such as rotor, frame or chassis, make these machines particularly attractive. Both models of the machine are available with wheeled and tracked drive.
Other features, designed to ensure comfort during turning, include the spacious mobile cabin with all-round 360-degree panoramic view. The ergonomic operating design includes air-cushioned driver's seat, integrated armrests on both sides, joystick and LED displays with touch screen, and make windrow turning an experience to remember.