Oppføring i Markedstorget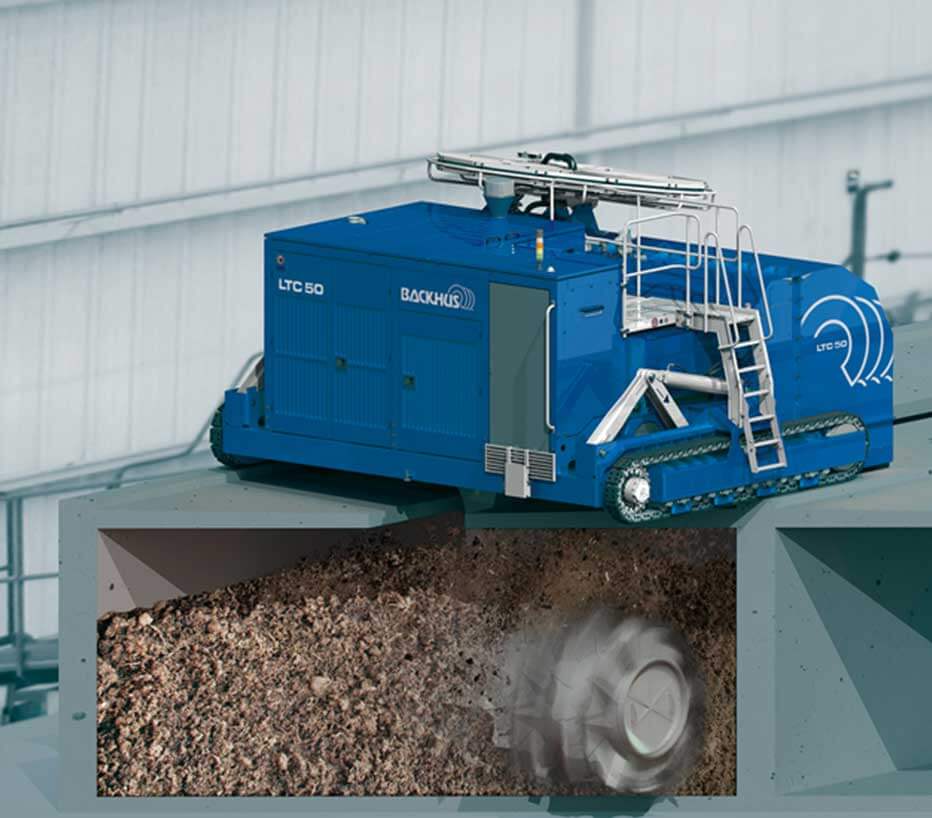 Backhus LTC
The BACKHUS LTC closed, dynamic system is the right choice for treatment (composting or organic drying) of organically rich materials such as organic and household waste, sewage sludge or contaminated soils. The turning performance achieved is outstanding, while energy consumption at the same time is surprisingly low. The drive is provided by a diesel engine.
The feed and discharge of material within closed lanes occurs fully automatically, as also does the regular turning and assured throughput of material. Filling is also possible using a wheeled loader. Due to a special sensor technology the lane walls can also be driven on directly by the turner, making track-bound guidance redundant. Depending on the model, a fully automatic transfer carriage can be used for easy changing of lanes.
The BACKHUS LTC system for closed lane composting reduces the volume of extracted air for treatment and gives an improved overall ventilation design. Furthermore, by using forced aeration of the material, both the supply of oxygen and the extraction of moisture is promoted under optimum conditions.
To ensure that the lane turner is tailored to perfectly match your specific requirements, various features are available in addition to the extensive standard equipment. For example, ideal conditions for composting within the closed lanes, as well as an improvement in the overall composting process, can be achieved by choosing the irrigation option.
The lane turner can be driver operated, inside the generous panoramic cab, or it can be operated automatically. With the driverless version, depending on the model, operating personnel only need to pre-program the tuner movements executed on a daily basis using an associated control panel.